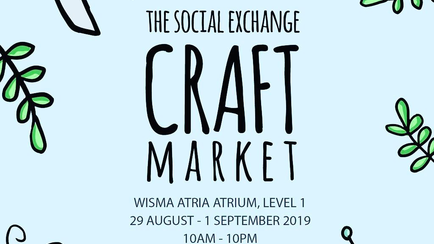 29 Aug - 1 Sept 2019 @ Wisma Atria
Shopping in Town? Come pick up our new blend of mosquito repellent sprays available at pop-up only!This is a paragraph. Click here to edit the text. Just click here to add your own content and make changes to it.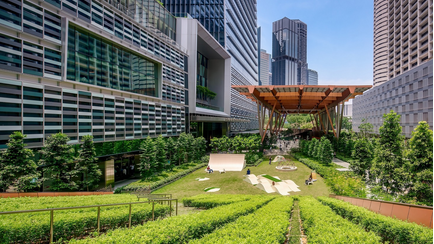 4- 7 Sept 2019 @ Guoco Tower
Pop by our booth at Guoco Tower (old Tanjong Pagar Centre) during lunch or after work to try some coconutty goodness that will perk your skin right up!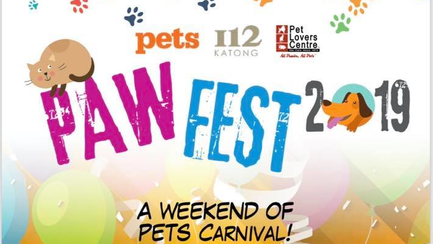 13-15 Sept 2019 @ I12 Katong
Attention all pawrents! A weekend of furry fun just for you and your fur-children. Visit our booth to try some coconut oil and learn how they can be used on your pets to improve their health & skin.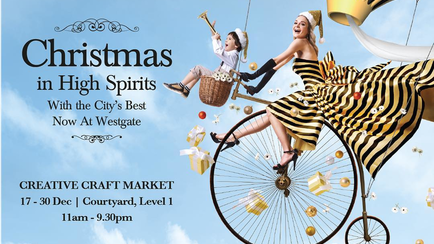 17-23 Dec (Mon-Sun) 2018 Creative Xmas@Westgate
Venue: Courtyard, Level 1 of Westgate Mall , 3 Gateway Dr, S 608532. Do not miss it as it is our last pop-up for the year! Check out our NEW Rosehip & Pink Clay Mask & All Natural Hand & Body Moisturiser OR simply just stock up for good health & glowing skin in 2019! Time: 11am to 9:30pm from Mon-Sun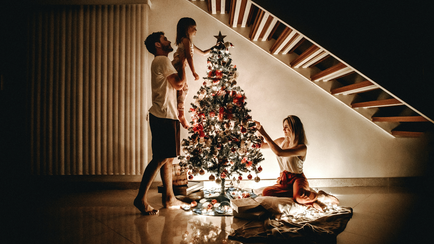 Holiday Fair at SAS 11-12 Dec 2018
The event will be held at the Riady Auditorium Lobby on December 11th and 12th from 9am to 4pm. Time to stock up on gifts and stocking stuffers!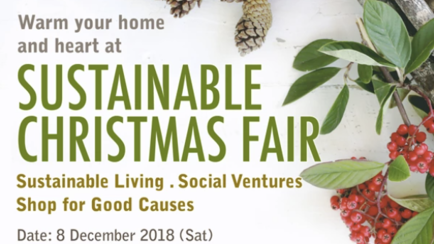 8 Dec 2018 (Sat) @Mercure on Stevens
Warm your Heart and Home at the Sustainable Christmas Fair. Join us at the Sustainable Christmas Fair at Winestone, with free admission on 8th December (Sat), 12pm to 7pm. Address: 30 Stevens Road. We love to see you there:)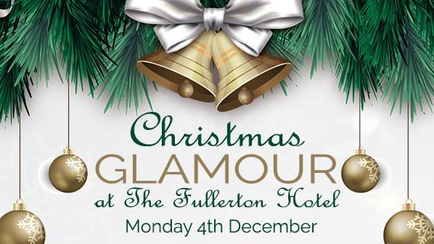 Christmas Glamour Fair 3 Dec, Mon@Fullerton Hotel
Do not miss it! ONE day only! Time: 11am to 7pm Join us in the fair to support Caring for Cambodia –  a charitable organisation committed to securing education and essentials for their health and welfare. And take the opportunity to stock up with koqo's Award-winning Best Hair oil - Lavender + VCO for shiny hair & a healthy scalp treatment before the holiday season! - At basement ballroom. Away from the hustle and bustle of the city into Christmas magic.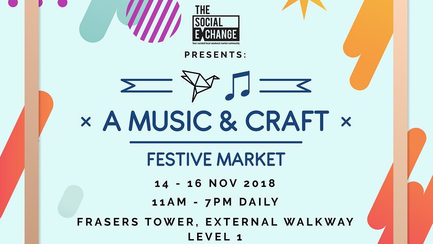 Music & Craft Festive Market 23-25 Nov@Wisma Atria
Visit our pop-up @Wisma Atria , Atrium Level 1 from 11am to 9pm. Check out our NEW! DIY detox Rosehip & Pink Clay Mask - a quick fix for radiant skin during this busy holiday season! And bringing more koqonut cheer this festive season with our LATEST! Luxurious edition - "Rejuvenate & Uplifting" Hand & Body Moisturiser.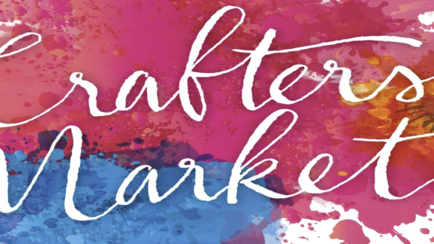 X'MAS Weekend market 16-18 Nov, 2018 @Orchardgateway
Venue: orchardgateway, Level 1 Atrium (between :Chocoolate & Lovisa) Date: 16-18 Nov (Fri – Sun) Time: 11:00am – 9:30pm Enjoy further discounts for our gift sets & try our latest products! If you have not tried "Oil Pulling" (an all natural mouth rinse without alcohol & chemicals), come to our booth to try & learn more.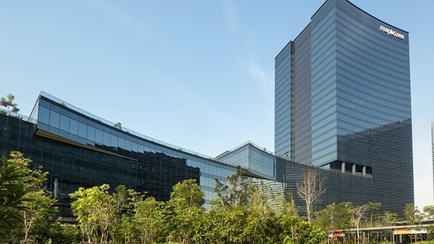 7-9 Nov (Wed-Fri) from 11am to 7pm Christmas Festive Market @Mapletree Business City
Enjoy further discounts and free gift box with purchase of 2 or 3 items*. Natural Gift ideas for your friends, family and colleagues.
3-4 Nov (Sat-Sun) 2018 from 10am to 8pm Safra Entrepreneurs' Marketplace @Safra Toa Payoh
Visit our booth at the Entrepreneurs' Marketplace from 3-4 Nov @SAFRA Toa Payoh! Check out koqo's NEW! Rosehip & Pink Clay mask.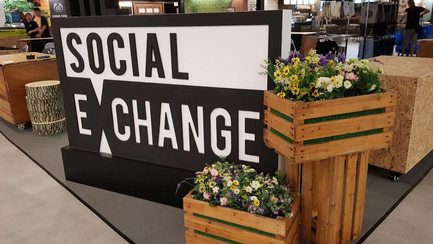 24-26 August (Fri-Sun) 2018 Westgate Mall Weekend Craft Market 11am - 9:30pm
Come sample oil pulling at our pop up event this month. Catch us from Time: 11am - 9.30pm @Level 1, Courtyard (Opposite Sephora) Westgate, 3 Gateway Drive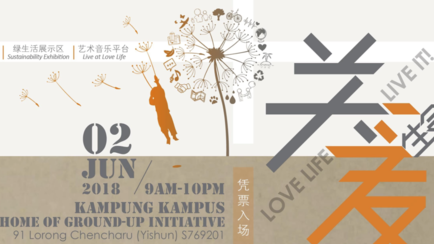 2 Jun 2018 (Sat) Love Life Carnival @Kampung Kampus - Love Life Market 91 Lorong Chercharu (Yishun) Free Admission.
A great ECO event not to be missed! Please get your tickets to participate in various talks and activities and all proceeds go the Make-A-Wish Foundation http://www.makeawish.org.sg/ Follow FB@Our Eco Plan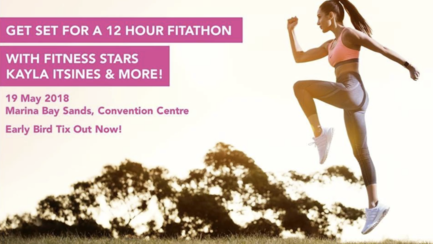 19 May (Sat) @FitnessFest 2018 Marina Bay Sands Level B2 Convention Expo Hall D & E
Find us at the Wellness Market and learn more about staying healthy and eating well. Visit www.fitnessfest.sg to find out more about the event.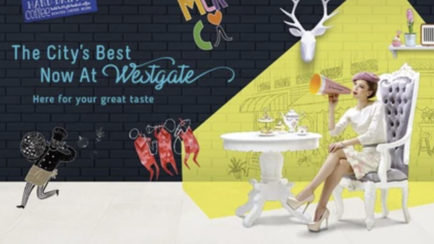 Westgate , 27-29 Apr 2018 (Fri-Sun) Social Exchange Weekend Market , 11am to 9.30pm
We are back again at Westgate! A gentle reminder that Mother's Day is coming up on 13th May:)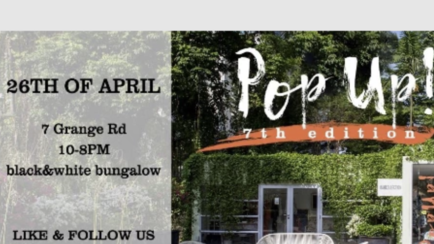 26 Apr (Thu) 2018 , 7 Grange Road Pop Up! 10am to 8pm
Join us at this Pop Up! Make a date with your friends and come to explore this lovely location and shop for unique gifts & products!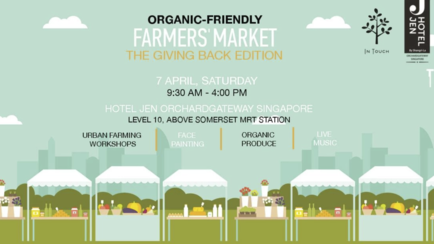 7 Apr 2018 (Sat), Jen Hotel Orchardgateway Organic-Friendly Farmers Market 9:30am to 4:00pm
From local farmers to artisanal products and urban farming workshops, join us for a day of fun, educational sessions and complete with live performance.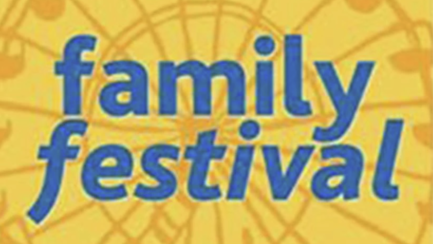 17 Mar 2018 Family Festival UWCSEA East Campus 11am to 4pm
The East Campus community is holding their biggest event of the year! Come along for a day of fun, food, and entertainment.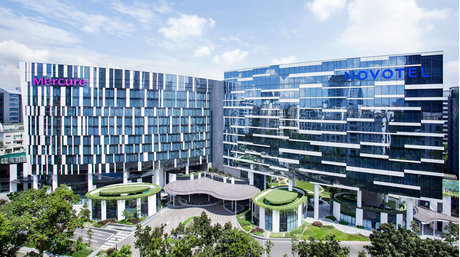 17 Mar 2018 (Sat) - The Family Art Market Novotel Singapore on Stevens 9.30 am - 4.30 pm
30 Stevens Road, S 257840 Catch a sneak preview of our latest natural product that keeps bugs away and yet smells great! Hope to see you there.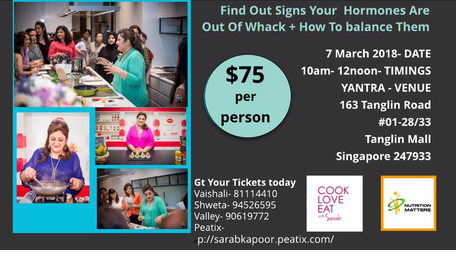 7 Mar 2018 - "IT MUST BE MY HORMONES" Hosted by Celebrity Chef, Cook Book Author & Culinary Consultant- Sarab Kapoor
Improve your digestion, Balance Your Hormones & Reset Your Life with Right Nutrition. Koqo - Healthy Cooking Oil Partner $75.00 includes Cooking Demo, Nutrition Talk, Healthy 5-course lunch & complimentary goodie bags! Contact us for further discounts!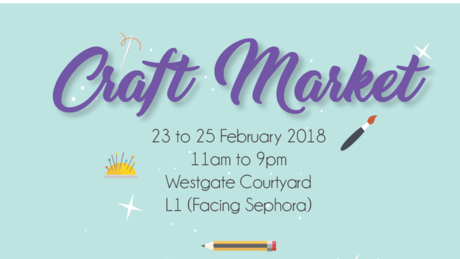 Westgate , 23-25 Feb 2018 (Fri-Sun) Level 1, Courtyard (Opposite Sephora) Social Exchange Weekend Market , 11am to 9.30pm
Venue: Westgate, 3 Gateway Dr, S 608532 Check out how to make your own face mask using koqo oil! Or simply stock up for good health & good skin in 2018!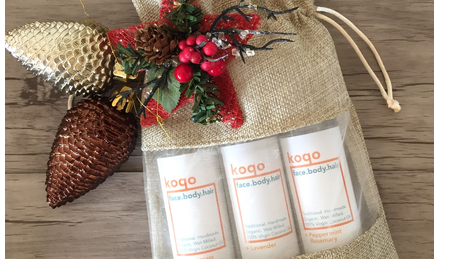 Westgate , 11-17 Dec 2017 (Mon-Sun) Christmas Market , 11am to 9.30pm
Venue: Westgate, 3 Gateway Dr, 608532 Booth Location: Level 1, Courtyard (Opp Isetan) Time: 11am to 9.30pm Get our limited edition gift sets for your loved ones!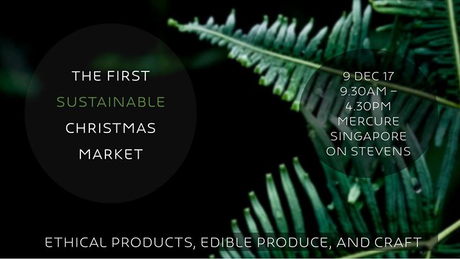 Mercure Singapore on Stevens, Sat 9 Dec 2017 The First Sustainable Christmas Market
Sat, Dec 9 at 9:30 AM - 4:30 PM@28 Stevens rd The First Sustainable Christmas Market is a free event that advocates sustainability. Aim to promote ethical products, edible produce, and craft by local start-ups with selected exclusive vendors.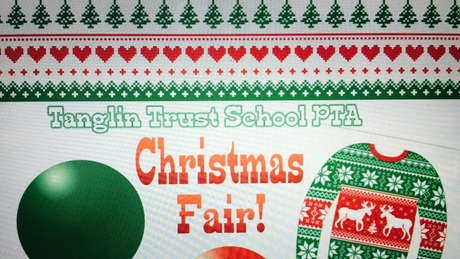 Tanglin Trust School, 1-2 Dec (Fri-Sat), 2017 PTA Christmas Fair , 10am to 4pm
Address: 95 Portsdown Rd, 139299 It is the once-a-year biggest event again at TTS. Our healthy premium handmade coconut oil is great for oil-pulling, skincare, hair treatment, massages, baking and cooking over the busy holiday season. Stock up now!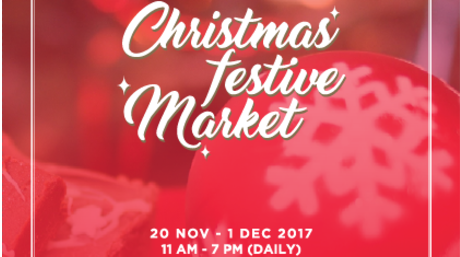 Tanjong Pagar Centre B2 , 27 Nov - 1 Dec 2017 Christmas Festive Market
Lots of Christmas gifts ideas & goodies! @ 1 Wallich Street, Singapore 078881 Booth Location: Level B2, Atrium (facing Tanjong Pagar MRT control station) Date: (Mon) 27 Nov to (Fri) 1 Dec 2017 Time: 11.00am to 7.00pm Daily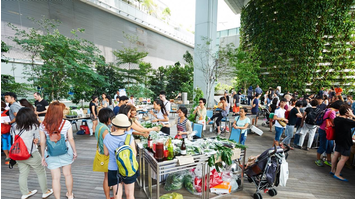 Hotel Jen Orchardgateway, 25 Nov 2017 Organic-Friendly Farmers' Market
A great rooftop venue for the market day! Date: 25 November, 2017 (Saturday) Level 10, 277 Orchard Road S238858. Time: 9:30am - 4pm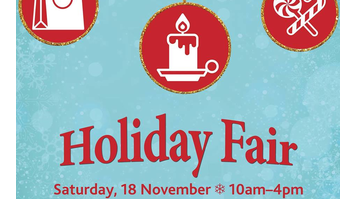 UWCSEA @ Dover Campus Holiday Fair , 18 Nov 2017, Booth 23
Please join us at this year's Holiday Fair at UWCSEA Dover where they will be promoting small home based trades, handmade and sustainably sourced goods and services so that you can gift sustainably:)
Body Temple@75E Lowen Rd Talk Series, 15 Nov 2017, Wed, 10am-11am
Body Temple Talk series continues this month with Koqo Asia! Learn about the health benefits of incorporating coconut oil into your lifestyle from testimonies of users-turned-entrepreneurs Sera Kuek & Adeline Quek, co-founders of Koqo Asia. Venue: Carrotsticks & Cravings Cafe @ 75E Loewen Road.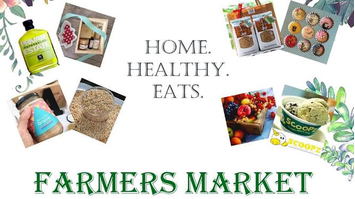 Ng Teng Fong General Hospital Farmers' Market at NTFGH, 30 Oct 2017
Go Green Go Healthy! Visit our booth on Monday from 10am to 4pm. Learn how to select high quality virgin coconut oil that is safe for your face.body.hair! Feel, Taste, Try, Smell & See the difference!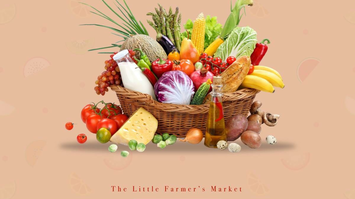 Anchorpoint The Little Farmers' Market, 20-22 Oct 2017
Join us at the weekend market@ Anchorpoint 370 Alexandra Rd Level 1 Main Atrium Date: 20 - 22 October 2017 (Friday - Sunday) Time: 11.00am - 9.00pm You can pre-order your christmas gift sets!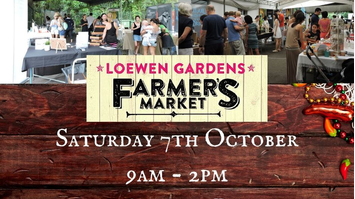 Loewen Gardens@75E Loewen Rd Farmers' Market, 7 Oct 2017 Sat
Mark the date in your calendar to join us this Sat, 7 Oct for the Farmers' Market from 9am- 2pm. koqo has a new packaging!-Safe & light 150ml jar suitable for your winter trips!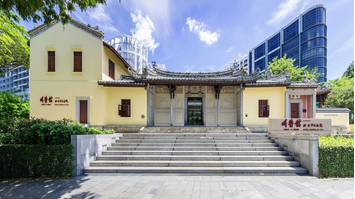 Ming Yi Guan@House of Tan Yeok Nee Health & Wellness Market, 30 Sep 2017
The activities start from 2pm to 7pm. There will be in-house tea blends tasting session and lantern riddles! Bring your kids along to learn more about the Mid-Autumn celebration!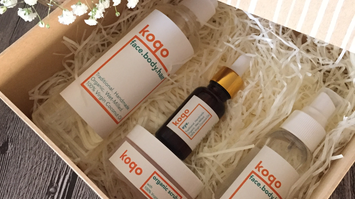 German Centre Mid-Autumn Festival, 19 Sep 2017
Lifestyle & Gift Fair Popup starts from 11am to 4pm. Drop in if you are nearby!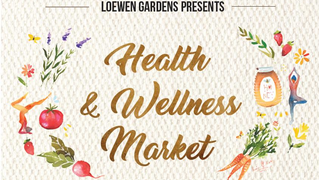 Loewen Gardens Health & Wellness Market, 9 Sep 2017
This special Health and Wellness edition brings you lots of delicious fresh, healthy products and a fitness workout!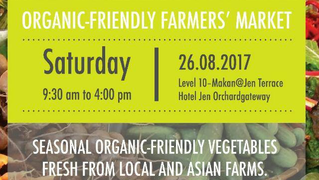 Hotel Jen OrchardGateway, Level 10 Organic-Friendly Farmers' Mkt, 26 Aug 17
A great way to kick start your weekend- come by to get your organic freshest goodies - Great covered friendly outdoor venue!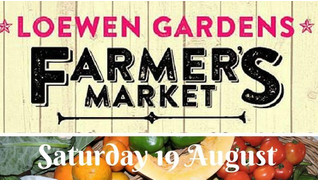 Loewen Gardens Farmers' Market, 19 Aug 2017
Don't forget we will be there from 9am all the way through to 2pm. See you there!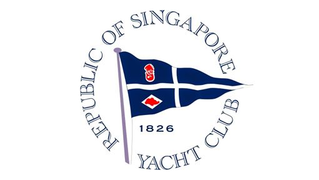 Republic of Singapore Club Commodore's Day, 6 Aug 2017
Fun-filled weekend & fair for members & guests.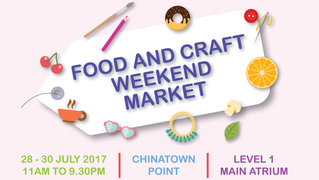 Chinatown Point Food & Craft Weekend Market, 28-30 july 2017
Our new stocks have arrived! Try our nourishing coconut hair oil infused with peppermint & rosemary essential oils and soothing lemongrass collection suitable for face & body massage.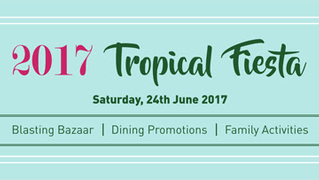 Raffles Town Club 2017 Tropical Fiesta, 24 Jun 2017, Sat
Embrace the illuminating summer and join us at the Tropical Fiesta! Check out our latest handmade coconut oil infused with Lavender essential oil.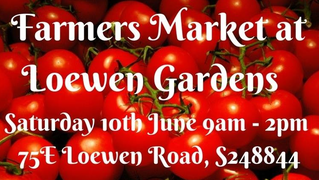 Loewen Gardens Farmers' Market, 10 Jun 2017
Come and try our latest handmade cacao body scrub with peppermint essential oils. Limited stock!
Hotel Jen Orchardgateway Organic-Friendly Farmers' Market, 27 May
Re-stock your organic products with the friendly folks here:) Even the chefs from the hotel will be having a live kitchen going!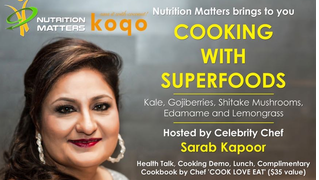 Cooking with Superfoods by TV Celebrity Chef, Sarab Kapoor, 22 May 2017
Come join us with celebrity TV chef, cook book author & culinary consultant, Sarab Kapoor for a cooking demonstration using koqo's handmade virgin coconut oil. Ms Kapoor has fronted 5 seasons of the internationally acclaimed TV series "Cook Love Eat with Sarab" & written 2 cookbooks "Om Cooking" & "Cook Love Eat with Sarab - Creative Recipes from the Global Vegetarian Kitchen."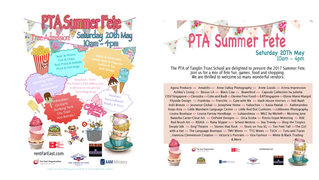 Tanglin Trust PTA Summer Fete, 20 May 2017
Come & Shop with us at this Once-A-Year Popular Event with interesting vendors!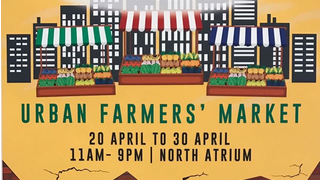 Suntec City, North Atrium Urban Farmers' Market, 20-30 Apr 2017
Come and learn the amazing benefits of k o q o's handmade virgin coconut oil!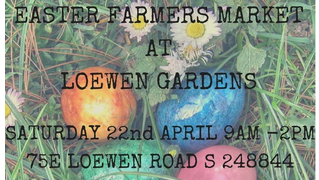 Loewen Gardens Easter Farmers Market, 22 April 2017
Easter Egg Hunt for the kids at 10am and 12.30pm! Try our new Handmade Scrubs!
Goguru@Times Publishing
Find our products online www.goguru.com.sg.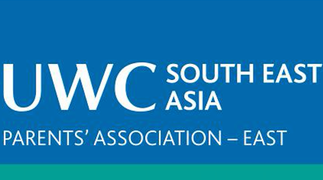 UWCSEA East Family Festival Bazaar, 25 mar 2017
Great day out for the family! Biggest East Campus event of the year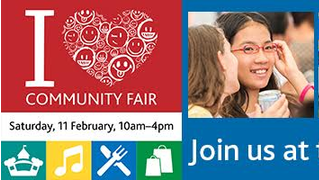 UWCSEA Dover Community Fair, 11 feb 2017
Introduction of our 100% Pure. Handmade. Wet-milled. K o q o Virgin Coconut Oil.